Meditate, Masturbate, Manifest Shirt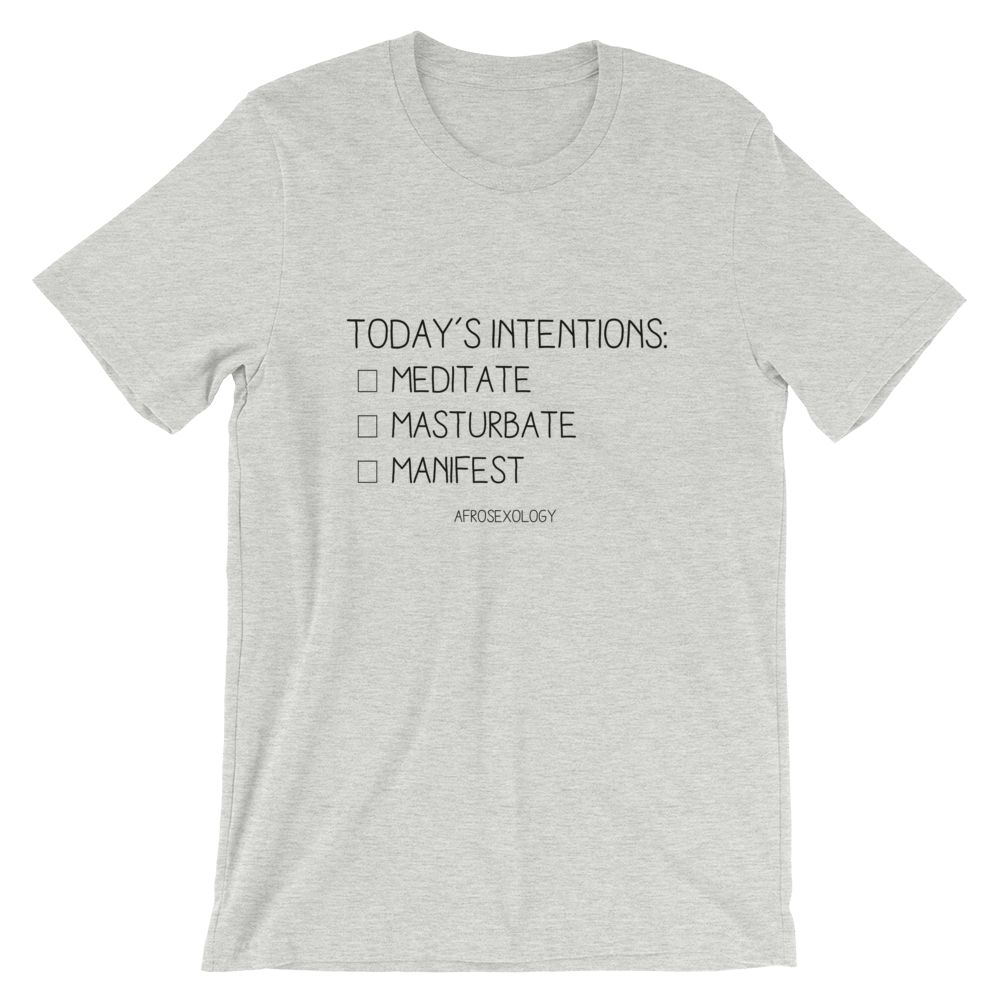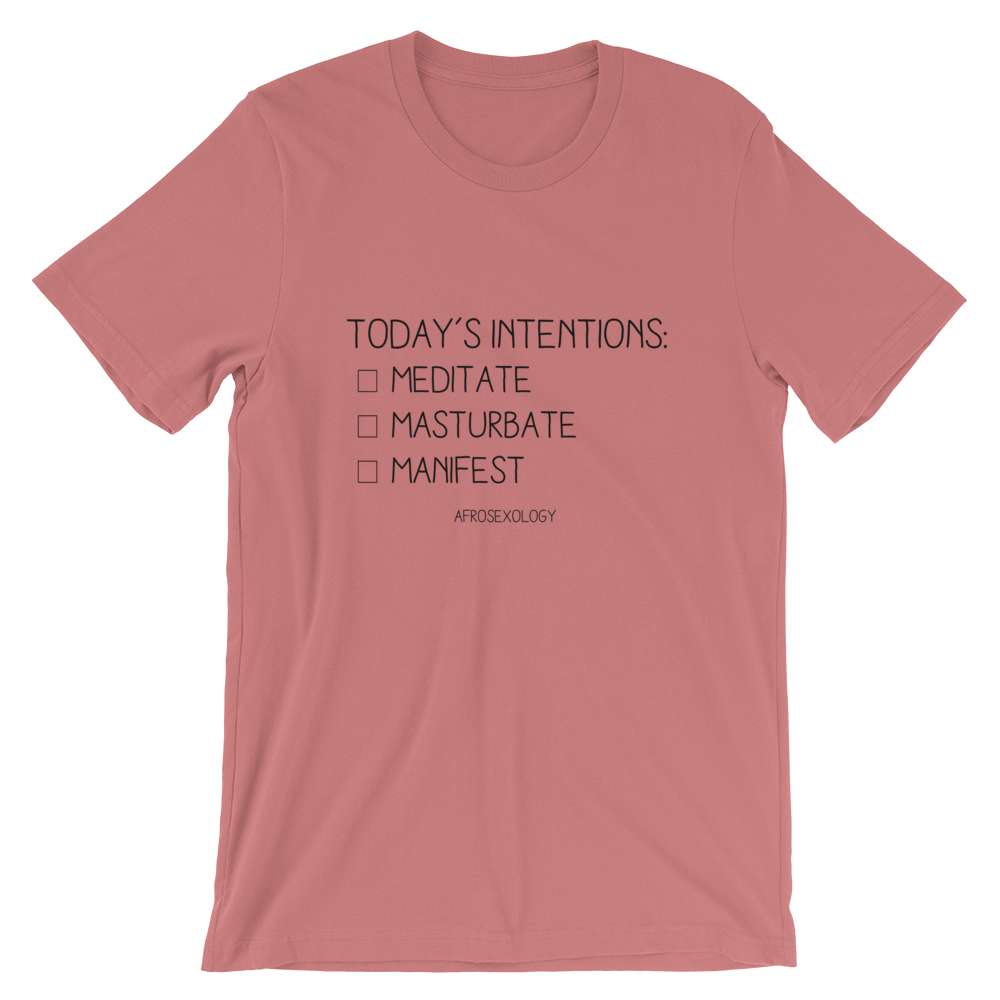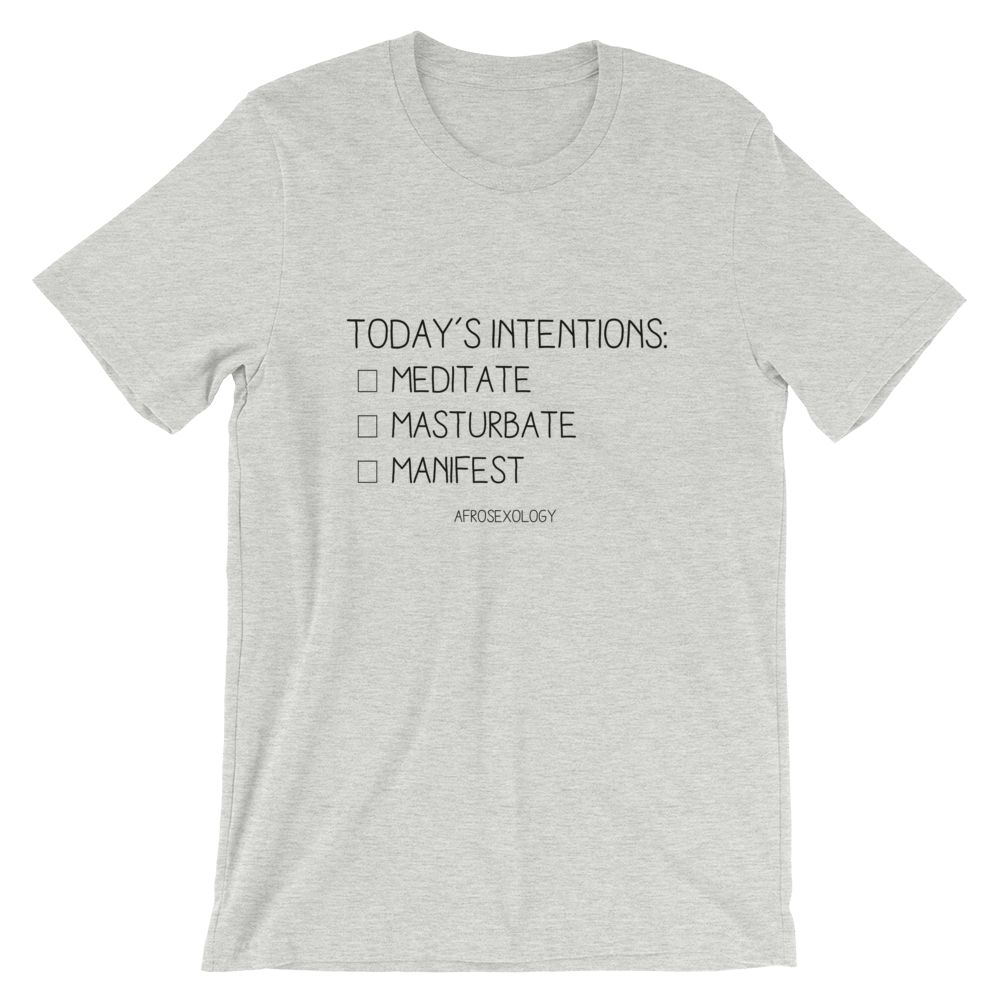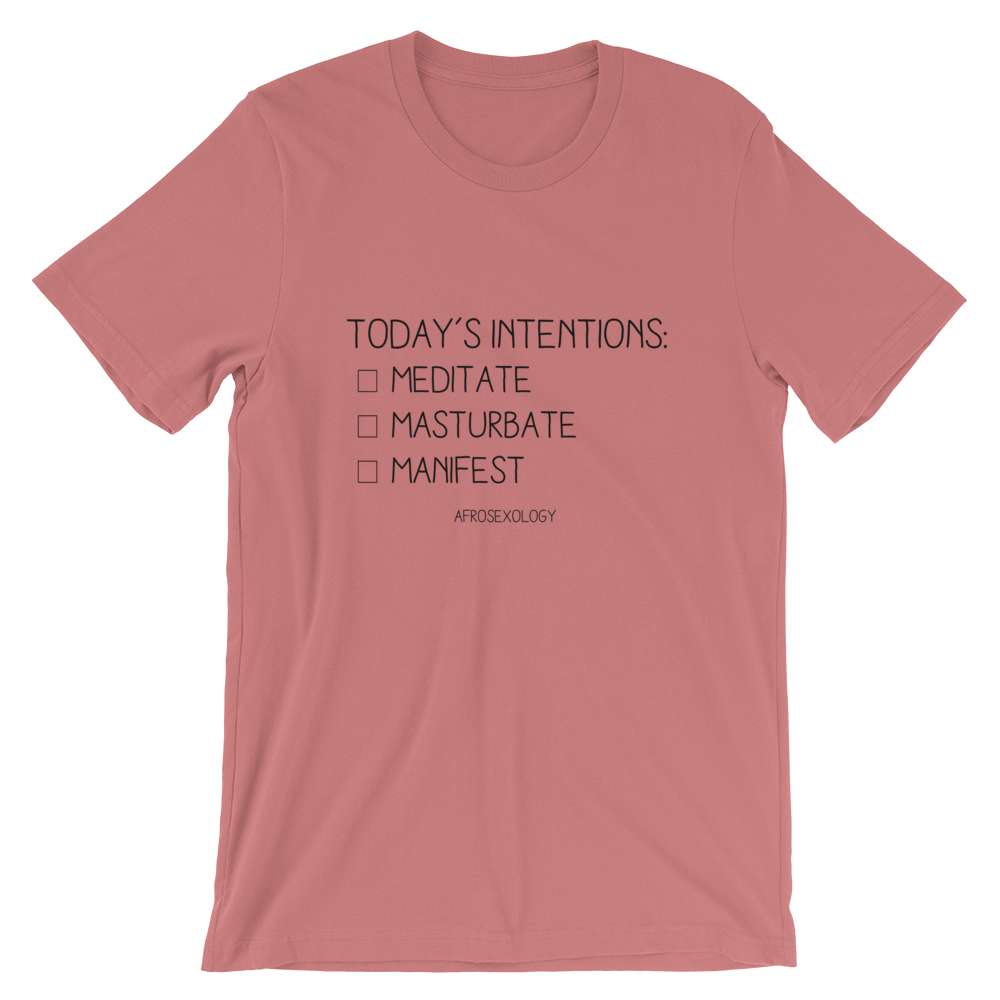 Meditate, Masturbate, Manifest Shirt
To-do lists and schedules aren't so bad when they are intentionally created with pleasure as the goal. Being able to identify, prioritize, and accomplish pleasurable things is the foundation of understanding your power and liberation. Everyday experiences of oppression can turn into stress in your body, foster doubts in your head, and stifle your spirit. Meditation & Masturbation, another one of our foundational mantras, is encouraged as an act of resistance. But it is also an act of love, pleasure, and stress relief. With intention, we can manifest anything in those states of bliss, vulnerability, release and pleasure. So, how will you start your day?

Product Details:
Short sleeve crewneck shirt
Unisex fit. Order a size down if you want a slimmer fit.
Follow our care instructions to look after your product.
All products are made to order and may take 5 or more days to ship.